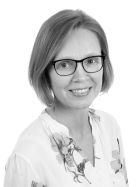 Berglind Orradottir
Deputy Director
berglind@lbhi.is
Education
M.Sc., Rangeland Ecology and Management, Texas A&M University
B.Sc., Biology, University of Iceland
Biographical Statement
Berglind Orradottir is the Deputy Director of the GRÓ Land Restoration Training Programme. She is also Assistant Professor at the Department of Environmental Sciences at the Agricultural University of Iceland (AUI). She has conducted and is involved in research on the influence of disturbances on abiotic ecosystem processes, and on restoration of ecosystem processes on severely eroded land.
---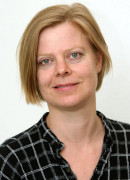 Brita Berglund
Project Manager
birta@lbhi.is
Education
M.Sc., Environmental Communication, Agricultural University of Iceland (AUI) in collaboration with the Swedish University of Agricultural Sciences (SLU)
B.Sc., Geography, University of Iceland
Biographical Statement
Brita Berglund is a project manager at the GRÓ Land Restoration Training Programme and she also teaches environmental communication at AUI. She has conducted research on stakeholder participation in land restoration, environmental conflicts, and on soil processes in agriculture and land restoration. Before joining the Programme staff, Brita worked for AUI for many years as a teacher, researcher and in recent years as Head of Education and Quality Management. She has worked closely with the Land Restoration Training Programme for many years as a lecturer and supervisor.
---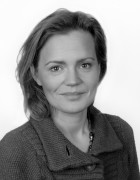 Hafdís Hanna Ægisdóttir
Director
hafdishanna@lbhi.is
Education
Ph.D., Plant Ecology, University of Basel, Switzerland
M.Sc., Biology, University of Iceland
B.Sc., Biology, University of Iceland
Biographical Statement
Hafdis Hanna Aegisdottir is a plant ecologist by training. She joined the Programme in 2008 and has served as a Director since 2010. She is responsible for the direction of the Programme as well as its organization, curriculum development and administration. This includes traveling to interview and select suitable candidates in their home countries, and to establish contacts and partners for the Programme among local and international organizations and institutions. Hafdis Hanna has taught at the university level, and has organised and participated in botanical and ecological field courses and expeditions in many different ecosystems, from Svalbard in the Arctic to the Galapagos Islands at the Equator. Her research interests are in the fields of plant and restoration ecology, biogeography, and science education. Hafdis Hanna has published on plant ecology, biogeography and travels in peer-reviewed journals and/or public literature.
---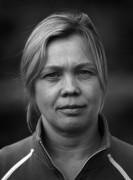 Halldóra Traustadóttir
Office Manager
halldorat@lbhi.is
Education
Postgrad. Diploma, Applied Gender Studies, University of Iceland
M.S. Development Studies and Educational Studies, Roskilde University, Denmark
B.A. Anthropology, University of Iceland
Biographical Statement
Halldóra is the Office Manager at the GRÓ Land Restoration Training Programme. After graduating from Roskilde University in Denmark, Halldóra worked for the Icelandic International Development Agency (ICEIDA) in Namibia in 2005-2006. In 2007 she started working for the Icelandic Women´s Rights Association (NGO) as the Executive Managing Director, until the end of 2011. In 2012 Halldóra was employed as a specialist in gender budgeting at the Ministry for the Environment and Natural Resources until she joined the Programme in March 2013.
---