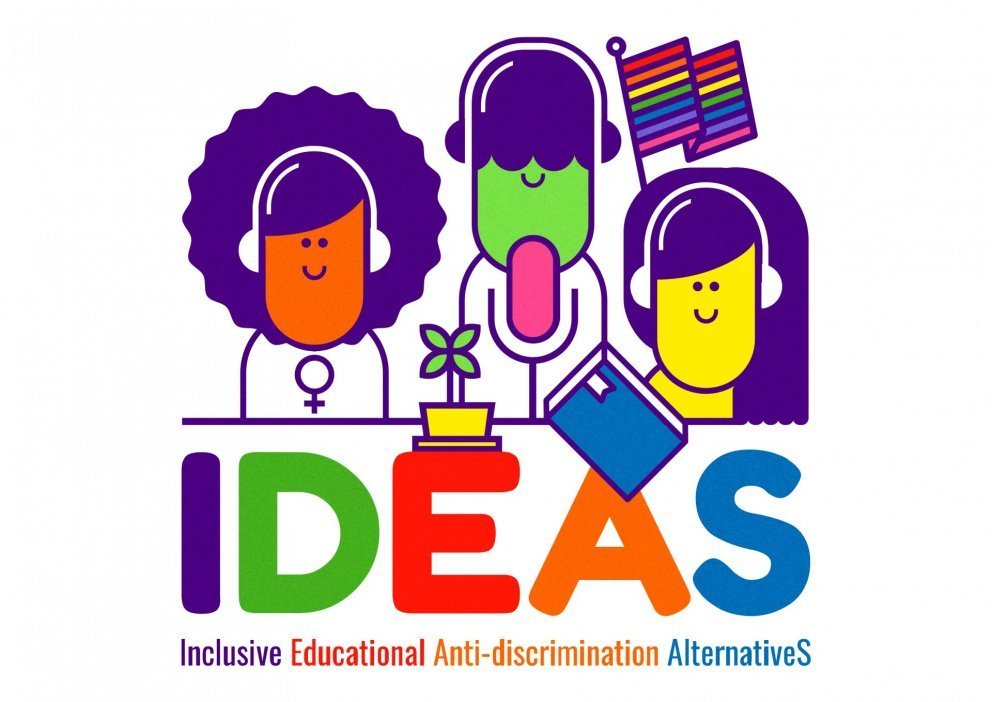 GEST joined as expert consultant in this Erasmus+ funded collaboration with Centre for Gender Studies, Belgrade (Serbia), University of Karlova (Czech Republic), Colour Youth (Greece), Centre for Gender Studies (Croatia), and Research Centre for Culture, Politics and Identities (Serbia).
This project is a response to the problem of lacking accessible and free anti discriminatory educational content both in formal and non-formal education sectors, especially in the context of rising discriminatory policies and activities in Europe (and worldwide). The goal of the project is to develop a cross-cutting and innovative learning programme intended for adult learners. The programme will offer educational and human rights value-based content, re/presenting the positions of vulnerable and marginalized social groups (women, LGBTIQ, migrants, ethnic minorities) focusing on their multiple discriminations.
The IDEAS podcast consists of 35 podcasts aimed at disseminating feminist knowledge and spark new interest in gendered topics. The episodes are available online on Spotify, Apple Podcasts, Stitcher, Deezer, Castbox and Podcast.rs.
October 26: Gender and Feminisms: Women's Studies Against Patriarchy
November 2: Women's Herstories - Political options and Theoretical Standpoints
November 9: Women's Minorities and Their Rights: Migrant, Roma and Homeless Women
November 16: Body, Health and LGBTQI+ Rights
November 23: Lessons from the Feminist Political Economy: Issues of Social Reproduction
November 30: Gender, Environment & Climate Change
December 7: Thinking the Political: Freedom and Responsibility
GEST and RIKK's contribution to the podcast series is five episodes with some of GEST's affiliated experts on gender and climate change. Direct links to the podcast episodes are available here below: