On Tuesday 7 June 2022, GEST alumni from Uganda gathered at the Icelandic Embassy in Kampala for an alumni network event.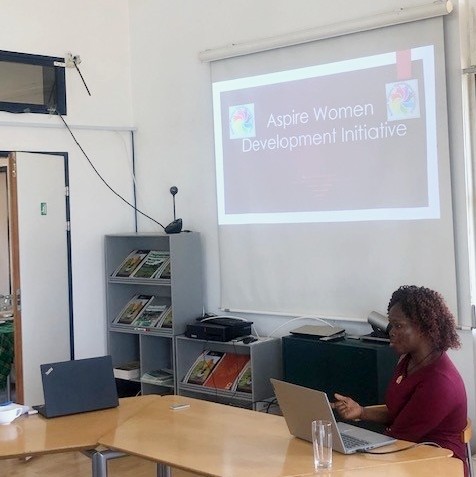 The Ugandan alumni chapter is the largest of the GEST country alumni networks, consisting of 32 alumni. The meeting was attended by 17 alumni who represent different sectors, such as government agencies, international and local NGOs, and educational institutions. The meeting was chaired by Dr. Irma Erlingsdóttir, the Director of GRÓ GEST and Professor at the University of Iceland. At the meeting Anna Guðrún Aradóttir, project manager at GRÓ GEST, presented alumni activities and discussed the way forward for the Ugandan alumni chapter, and Jón Geir Pétursson, Associate Professor at the Faculty of Life and Environmental Sciences at the University of Iceland, gave a brief introduction on the latest developments in research related to climate change.
The meeting created a platform for the alumni to strengthen their connections and share their professional experiences, as well as strategizing the way forward for the Ugandan alumni network. As a network, they are currently in the process of forming a formal association which can facilitate their common goal: advancing gender equality in Uganda.
In addition to each alumni sharing an update of their current projects and achievements at work, two alumni gave more extensive presentations: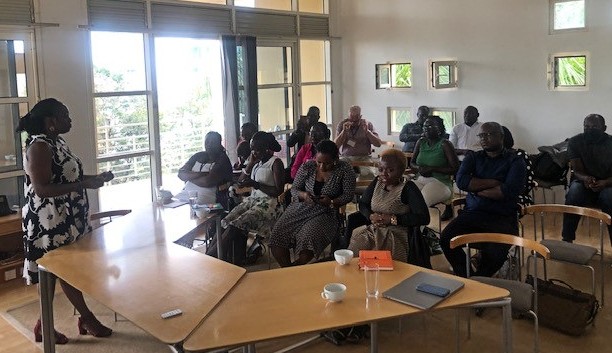 Stella Tereka, 2016 GEST alumna, who is currently a PhD fellow at the University of Iceland under the supervision of professor Jón Geir, presented early findings from her PhD research. Stella's research examines the gendered dimensions of climate change and aims to identify effective approaches and strategies to support gender transformative climate proofing in agriculture and natural resources sectors in Uganda.
2021 GEST alumna, Namutebi Bernah Namatovu, presented her work as the country manager with Aspire Women Development Initiative, an NGO that promotes the rights of girls, women, and female youth with disabilities to live a dignified life. The organization also works with parents, guardians, and caretakers of children with disabilities in Uganda.
After a fruitful meeting and informative presentations, the group went together for lunch at a nearby café where the conversations of this committed network and facilitators continued.