GRÓ GEST and the Icelandic Red Cross renew a Memorandum of Understanding
The GRÓ GEST programme and the Icelandic Red Cross have renewed a Memorandum of Understanding (MOU) originally signed in November 2018. The MOU expresses an interest in collaborating in developing gender equality projects and the sharing of expertise in the field of humanitarian and development work, in Iceland and internationally.
The past two years of collaboration have proved fruitful. As an aspect of that, a specialist from the Icelandic Red Cross has provided training in Results Based Management as part of the module Gender and Development: Tools and Strategies in the GRÓ GEST postgraduate diploma programme.
Furthermore, The Icelandic Red Cross co-funded a fellow from Malawi, Alinane Kaimila, to participate in the 2020 GRÓ GEST postgraduate diploma programme. As a project officer with the Malawi Red Cross, Alinane leads a community resilience programme that focuses on empowerment of women and girls. In his final project at the GEST programme called "Masculinities in disasters: Mitigating post disaster gender based violence in TA Makhwira and Lundu in Chikwawa district Malawi" he uses a gender transformative approach to promote systematic support for survivors of gender based violence during and after disasters. The project focuses on Chikwawa in Southern Malawi, where floods are frequent.
"We are very proud of our collaboration with the Gender Equality Studies and Training programme (GRÓ GEST) as the exchange of valuable knowledge strengthens our work onsite. This is best demonstrated by the fact that a project manager of our sister organization in Malawi was able to come to Iceland to study, which again will be beneficial to our projects in Malawi", Atli Viðar Thorstensen, Director of International Department at the Icelandic Red Cross.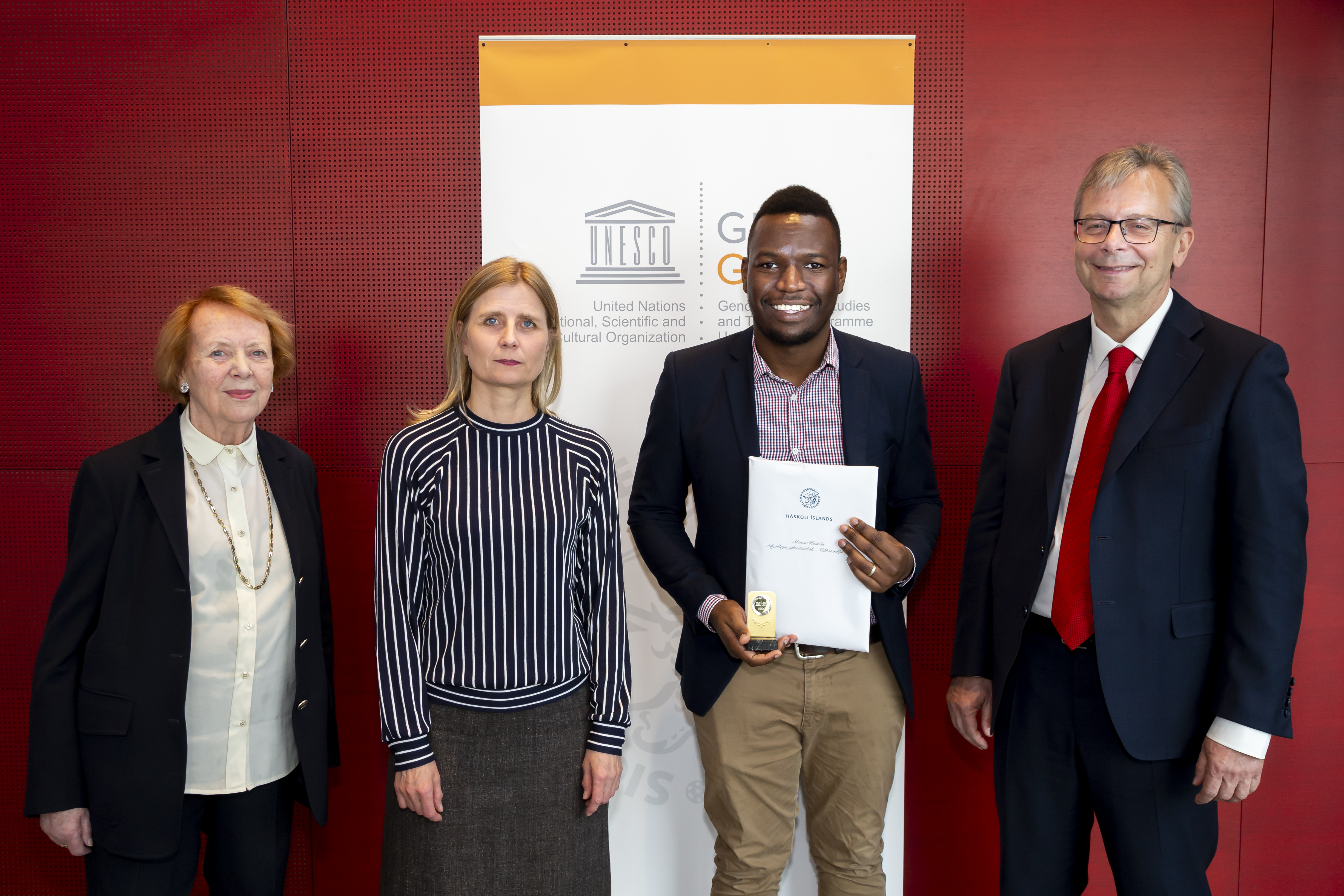 Dr. Irma Erlingsdóttir, Director of GEST added: "We greatly appreciate the collaboration we have had with the Icelandic Red Cross and look forward to its continuance. The Results Based Management training provided by a IceRC specialist has consistently been highly assessed by our fellows, over forty of whom, from four continents, have benefitted from the collaboration in this direct way. Being able to welcome a Red Cross of Malawi project manager to the studies was also very positive, not least as Malawi is one of GEST's strongest partner countries".