GRÓ GEST facilitates Teaching Gender to Youth with Girls of A Feather, St. Lucia
GRÓ GEST had the pleasure of facilitating a two-day online version of the short course Teaching Gender to Youth, in partnership with Girls of A Feather in St. Lucia on 12-13 July. The training took place in five sessions and was moderated by GRÓ GEST teachers, Þórður Kristinsson and María Hjálmtýsdóttir, who both have years of experience in teaching gender to youth in Iceland.
The training was initiated by Girls of A Feather, a non-profit mentorship organisation in St. Lucia, which uses an integrated approach of community and school based interventions to raise the consciousness of adolescents about gender inequality in St. Lucia. Among Girls of A Feather's activities is the establishment of school clubs, where the organisation emphases educating and promoting gender equality among the youth.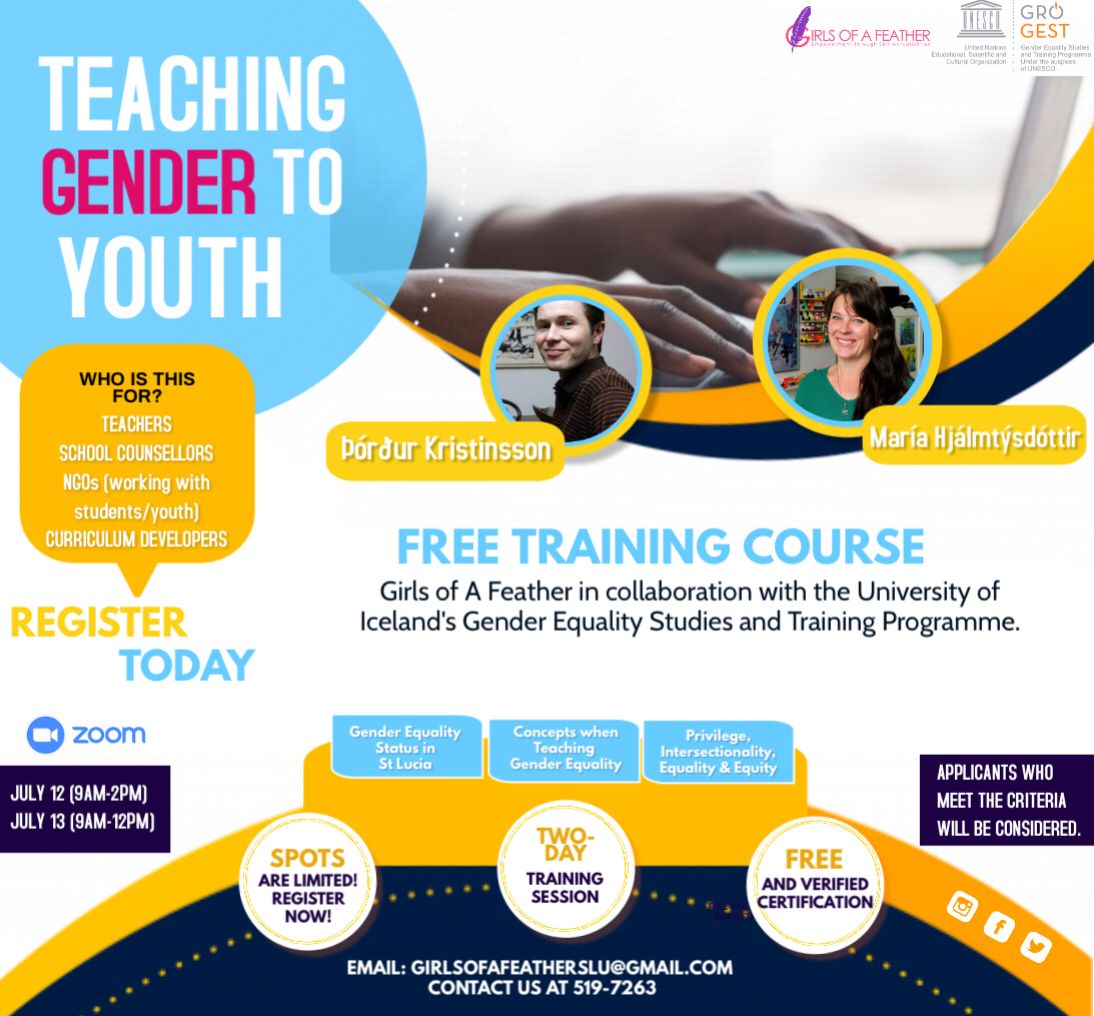 Girls of A Feather invited approximately 50 professionals, teachers and NGO employees, to participate in this two-day training. The online course was well attended, and sparked lively discussions and questions on gender equality among youth and in St. Lucia.
Attendees of the training were provided with a Teaching Gender to Youth toolbox, which is intended to support the integration of gender in their teaching and mentoring. Girls of A Feather will complete the training by hosting workshops, where the training attendees will have the opportunity to familiarise themselves with the exercises and methods introduced in the online course.