Description
Recognizing women's work, especially inside the home, is the first imperative step towards prosperity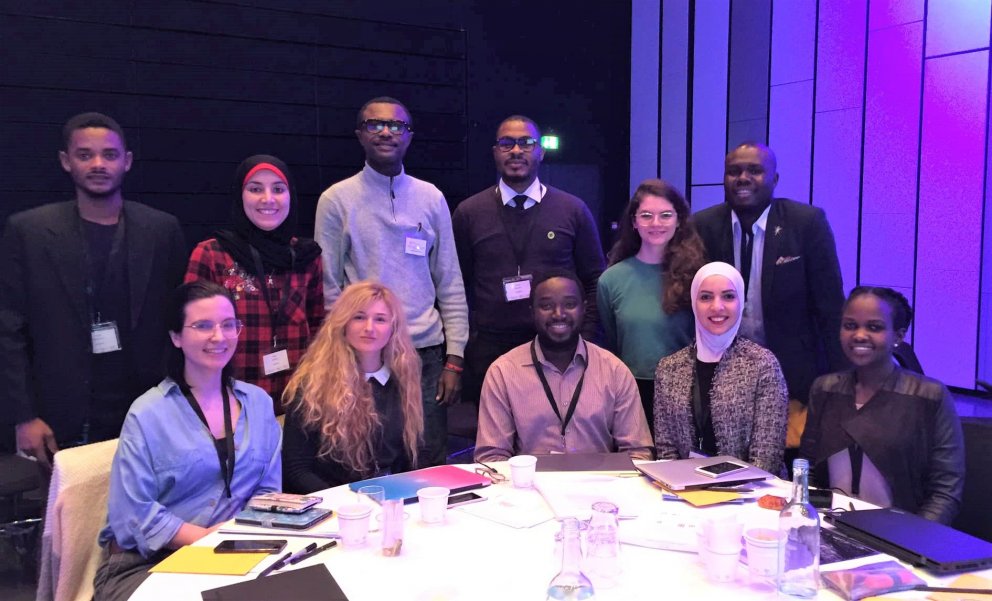 GEST fellows attending the conference Future of Work.
On Friday 5 April, the UNU-GEST fellows enrolled in the module on Gender, Labour and Migration attended the second day of the conference: Future of Work, hosted by the International Labour Organization (ILO) and the Nordic Council of Ministers in Harpa, Reykjavík. The second day of the conference was opened by Iceland's Prime Minister Ms. Katrín Jakobsdóttir who said in her speech: "Gender balance in employment is essential to women's financial independence and therefore a key element in ending gender inequalities, including violence against women. But for women to take part in the labour market, we need to create the conditions under which women can do so".
The second day of the conference included presentations about Gender Equality at Work and Economic Growth and addressed the importance of inclusive labour market policies, decent working conditions and job quality and was concluded by a session which discussed the measures to be taken to achieve equal pay and reviewed the contribution of new generation of policies and legislation in the Nordic countries', and their experiences in attempting to translating their commitments to actual changes on the ground.
The Palestinian GEST fellows Saja Majdoubeh and Najla' Atallah attended the second day of the conference and say that the last session was especially interesting to them. Saja says that this context draws her attention to the importance of reviewing Palestine's policies as although they are designed on the basis of international experience, they lack gender sensitivity. It is also important to recognize that the policies don't take into account the political and economic insecurities and challenges of the Palestinian market. Such realities need to be addressed to make these schemes more successful and feasible.
Najlaa, in her final assignment for this course, brings the attention to domestic work in Palestine. She says that her participation in the conference influenced her perspective, particularly regarding the effect of unpaid work on countries' GDP. In the case of Palestinian women, their participation in the labor market is the lowest worldwide. Najla says that the community in Palestine doesn't value women's work inside or outside the house and recognizing women's work, especially inside the home, is the first imperative step towards prosperity.