The Six-Month Training Programme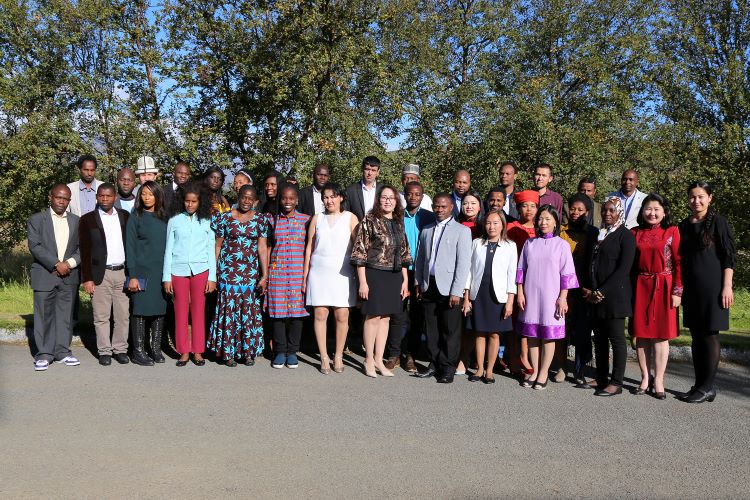 The six-month training programme is held annually in Iceland and generally runs from March to September. The training is custom-built for working professionals in partner countries faced with severe land degradation.
The candidates for the GRÓ LRT six-month training programme are proposed by our partner institutions and organizations in developing countries. Those partners play a significant role in land restoration and sustainable land management in their countries.
GRÓ LRT is an institutional capacity building programme and therefore does not accept applications from individuals. The candidates nominated by our partner institutes are interviewed and evaluated by GRÓ LRT staff.
Training of the working professionals is a contribution to strengthening the capacity of our partner institutions.
The selection criteria used when recruiting fellows include the following:
the candidate should have at least one university degree in an area relevant to GRÓ LRT's field of work
the candidate should have at least one year of experience working in an area relevant to GRÓ LRT
the candidate must be able to communicate in English (speak, read, and write) as it is the working language of GRÓ LRT
the candidate should be under the age of 40
Candidates are evaluated and selected through an extensive personal interview in their home countries, or via video chat when face to face interviews are not an option. In the interviews, candidates must:
prove their ability to communicate in English
explain their work and their role at the institute
discuss and identify current challenges in the fields of sustainable land management and land restoration
display thorough understanding of their professional work and how it relates to sustainable land management and restoration of degraded land
Masters/PhDs
GRÓ LRT offers former fellows who have completed the six-month training programme, to apply for a Master or PhD scholarship. The scholarship enables successful applicants to study land restoration and related subjects at Icelandic universities. The scholarship covers the full tuition fees and living allowance.
The scholarships are exclusively awarded to fellows that have completed the six-month training programme at the Land Restoration Training Programme.
Short Courses
GRÓ LRT short courses are advertised within the appropriate country/region and the curriculum committee of each course takes care of the application process.