Director Sjöfn and Professor Ása at NUL Roma Campus with NUL faculty members, GRÓ LRT alumni, and Ambassador Maope.
Last week, Dr Sjöfn Vilhelmsdóttir, Director of GRÓ LRT, and Dr Ása L Aradóttir, Professor at the Agricultural University of Iceland (AUI) and key lecturer with GRÓ LRT, visited Lesotho. The main purpose of the visit was to meet with representatives of ministries, government agencies, and organisations working in the field of ecosystem restoration and sustainable land management; to interview candidates for the GRÓ LRT annual six-month training in Iceland; and to visit the National University of Lesotho.
Sjöfn and Ása met with the Minister and Principal Secretary of the Ministry of Defence, Security and Environment, but the Ministry has been GRÓ LRT's key partner in Lesotho from the beginning with 15 field officers from its Departments of Forestry, Range and Soil & Water Conservation participating in the GRÓ LRT six-month training so far and three more starting their training in March 2023. Visits to other key organisations in the field of ecosystem restoration, included meetings with the Lesotho Highlands Development Authority and the ReNOKA programme.
The visit to National University of Lesotho (NUL) was part of GRÓ LRT and NUL's Erasmus+ Mobility Project, running from 2022-2024. A full-day programme was organised for the visit to NUL's campus at Roma, some 45 min. drive from Maseru. Sjöfn and Ása met with members of the Faculty Science and Technology to discuss cooperation between NUL and GRÓ LRT/AUI on curriculum development for a study programme and short course on ecosystem restoration. An open lecture was organised for NUL students and faculty staff, where Sjöfn and Ása talked about ecosystem restoration in Iceland and the GRÓ LRT programme in a lecture titled Ecosystem Restoration: Linking knowledge to action through an international training programme. Also attending the lecture were GRÓ LRT alumni and hon. Kelebone Maope, former Ambassador of the Permanent Mission of Lesotho to the United Nations in New York, but Ambassador Maope was instrumental in establishing the cooperation between GRÓ LRT and Lesotho in 2015.
During their stay in Maseru, Sjöfn and Ása paid courtesy visits to the Ministry for Foreign Affairs and International Relations, and to the Ministry of Education and Training. They also visited the Ministry of Gender, Youth, Sports & Recreation, and the Department of Livestock Services within the Ministry of Agriculture, Food Security and Nutrition. In all the meetings the opportunity was used to talk also about the GRÓ Centre and the other three GRÓ training programmes: GRÓ FTP, GRÓ GTP and GRÓ GEST. The GRÓ Centre in Reykjavik operates under the auspices of UNESCO as a Category 2 Centre, and accordingly a special visit was organised to the Lesotho National Commission for UNESCO at its information centre and offices in downtown Maseru.
Sjöfn and Ása got the opportunity of visiting a restoration site in Sebibing Catchment in the highlands of Lesotho. The restoration project was organised by the Ministry of Water through the ReNoka Programme and two former GRÓ LRT fellows worked on the project, Mr Ramatsoku Isaac Rampai and Ms Moselantja Molaoa.
And, as always when GRÓ LRT visits partner countries, Sjöfn and Ása met with GRÓ LRT alumni in Maseru. Of the 15 fellows from Lesotho that have graduated from the GRÓ LRT six-month training in Iceland, there are nine women and six men.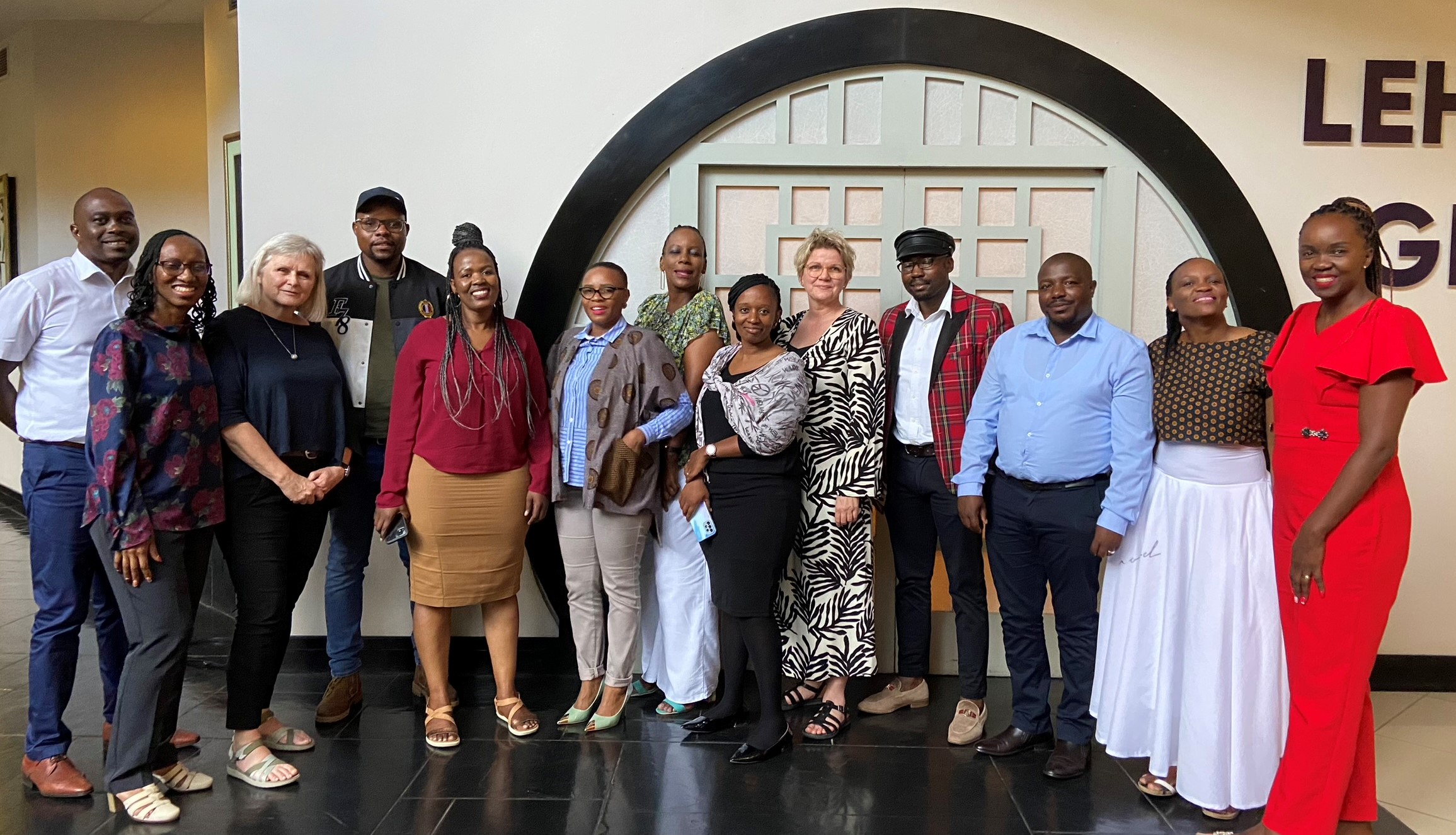 Director Sjöfn and Professor Ása with GRÓ LRT Lesotho alumni, and Dr Kamoho Matlama,
Principal Secretary, Ministry of Defence, Security and Environment and Ms Matsooana Sekokotoana,
acting Secretary General of Lesotho National Commission for UNSECO.