News
Former fellows stories
GRÓ-FTP welcomes MSc and PhD Scholarship Recipients to Iceland
The GRÓ-Fisheries Training Programme was pleased to welcome our post-graduate scholarship recipients currently in Iceland to our new offices at the Marine and Freshwater Research Institute in Hafnafjörður last week.
The past year has been a strange time for the Fisheries Training Programme. For the first time since it began in 1998, the FTP was unable to welcome a new group of fellows to Iceland for our 6-month training this autumn, due to restrictions of the COVID 19 pandemic. We all certainly miss our fellows! The COVID 19 situation is improving, and we are intending to bring the group of fellows who had been scheduled to join us in 2020 to Iceland in September 2021, instead.
Times being what they are, we feel so fortunate to have been able to bring this stellar group of post-graduate students to Iceland for MSc and Doctoral studies this year, despite the tight restrictions on international travel.
Currently enrolled at the University of Iceland in the Environment and Natural Resources Master's programme are:
Kimberlee Cooke-Panton, Jamaica, Stock Assessment 2012
Etuna Haimbili, Namibia, Fisheries Policy and Management 2018
Seion Richardson, Guyana, Stock Assessment 2018
And currently enrolled in Doctoral Studies at the University of Iceland are:
Nguyen Hang, Vietnam, Quality Management, 2014
Olanrewaju Femi Olangunju, Nigeria, Fisheries Policy and Management, 2019
Romauli Napitupulu, Indonesia, Quality Management, 2017
Veronica Mpomwenda, Uganda, Fisheries Policy and Management, 2015
Carina Fernandes, Cabo Verde, Quality Management, 2016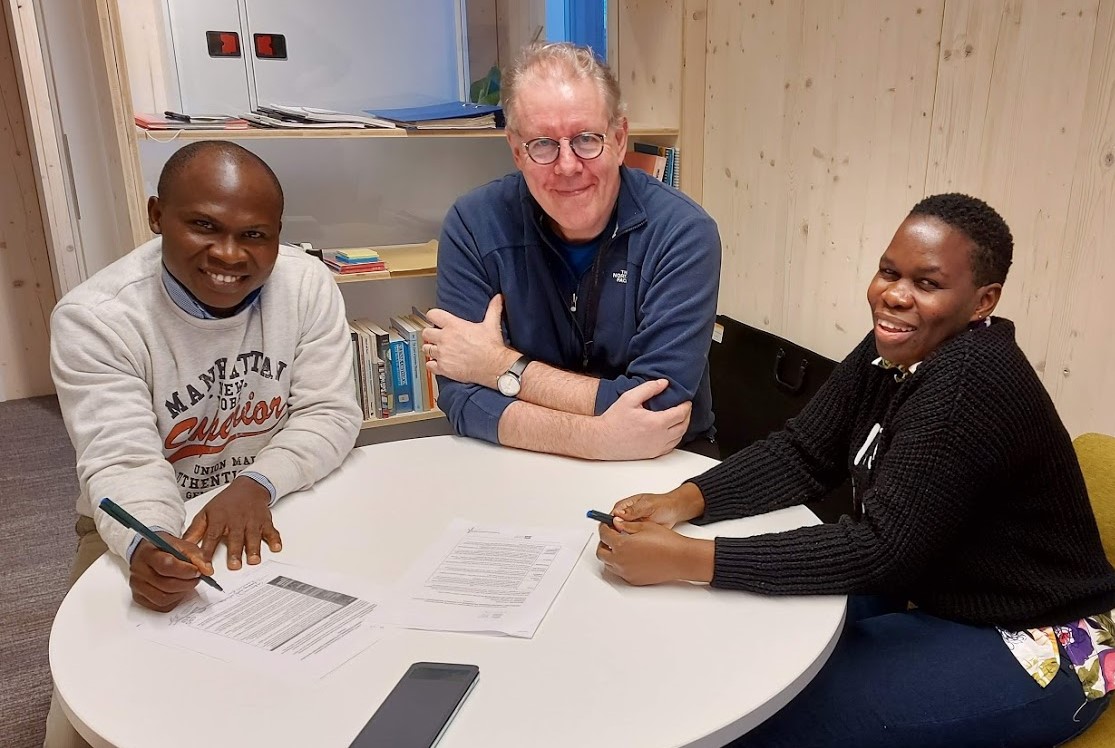 During the celebration at our offices last week, two newly-arrived doctoral fellows, Veronica Mpomwenda of Uganda Olanrewaju Olangunju if Nigeria, signed their scholarship contracts with GRÓ-FTP Director, Thor Ásgeirsson.