GRÓ LRT visit to partner institutions in Ghana
Dr Edward Yeboah, Acting Director of CSIR-SRI and Ms Berglind Orradottir, Deputy Director of GRÓ LRT.
Last week, the Deputy Director of GRÓ LRT, Ms Berglind Orradóttir, visited GRÓ LRT's partner institutions in Ghana: Environmental Protection Agency Ghana, both the Head Office in Accra and the Regional Office in Tamale; the CSIR-Soil Research Institute in Kumasi; and the CSIR-Savanna Agricultural Research Institute and the University for Development Studies, both in Tamale. The purpose of the visit was to meet the directors of the four institutions and interview potential candidates for GRÓ LRT Fellowship to attend our annual six-month training in Iceland. And as always in GRÓ LRT's visits to partner countries, the Deputy Director also met with GRÓ LRT alumni in Ghana, but 24 specialists from the four institutions have completed GRÓ LRT training in Iceland.
Ghana is one of GRÓ LRT's key partner countries in Africa and regular visits to partner institutions are key in fostering GRÓ LRT's collaborative partnerships with institutions that play a significant role in land restoration and sustainable land management in developing countries.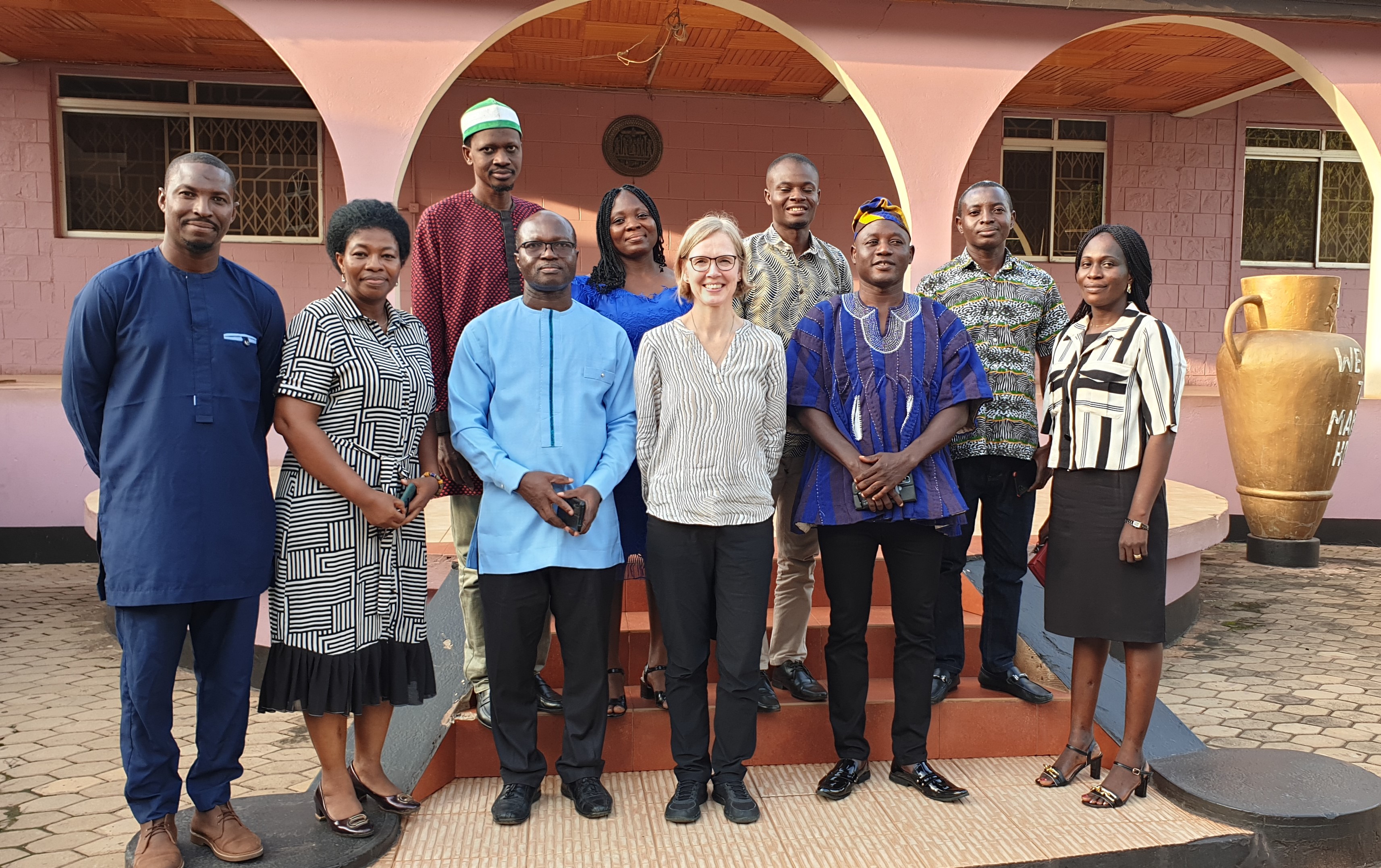 The Deputy Director with GRÓ LRT alumni in Tamale