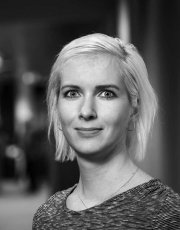 Lecturer, Supervisor
Thamar M. Heijstra
PhD
Short Bio
Thamar works as a professor at the Faculty of Sociology, Anthropology and Folkloristics at the University of Iceland. She lectures on statistics, surveys, qualitative research methods, globalization, society and technology and the labour market.
Recent publications:
Steinþórsdóttir, F.S., Guðmundsdóttir, K.A., Heijstra, T.M. and Friðjónsdóttir, H. (2018). Gender budgeting in Iceland. Chapter 9 in O'Hagan, A. and Klatzer, E. (eds.) Gender budgeting in Europe: Developments and Challenges, 179-198. Hampshire UK: Palgrave MacMillan Publishers.
Steinþórsdóttir, F., Einarsdóttir, Þ., Heijstra, T., Pétursdóttir, G., and Brorsen-Smidt, T. (2018). Follow the money. Gender budgeting to expose inequalities in a precarious academia - and redistribute resources to effect change. Chapter 3 in Murgia, A. and Poggio, B. (eds.) Gender and Precarious Research Careers. A Comparative Analysis, 83-110. Oxon, UK: Taylor & Francis.
Heijstra, T.M. and Sigurðardóttir, M.S. (2018). The flipped classroom does viewing the recordings matter? Active Learning in Higher Education, 19(3), 211-223.
Einarsdóttir, Þ., Heijstra, T.M., and Rafnsdóttir, G.L. (2018). The politics of diversity: Social and political integration of immigrants in Iceland. Icelandic Review of Politics and Administration, 14(1), 131-148.
Gender, inequality, labour markets, work cultures, work conditions, unpaid work, work-life balance, well-being, academia, gender budgeting, flip-teaching.
Education
PhD, Sociology, University of Iceland
Organisation
University of Iceland