Last Thursday our fellows went on a field trip "Suður með sjó", to Reykjanes, the important site of fisheries in Iceland's southwest.
Experts from the Marine and Freshwater Research Institute (MFRI) and guests from Fiskaaling in the Faroe Islands joined the group on the trip.
The Faroese guests were in Iceland to explore possible cooperation in the training of fellows on the FTP's Sustainable aquaculture line of specialisation.
Throughout the Six-month training programme lectures and training courses are regularly supplemented with various kind of field trips.
This time the destination was set for Grindavík, a traditional Icelandic fishing village.
There at the Veiðafæraþjónusta Net Loft the fellows got an opportunity to see how various kinds of trawls actually look like and perform when submerged in a flume tank.
The tank is one of only a few of its kind in the world and is a key educational facility used by the nearby Icelandic Collage of Fisheries.
Interestingly, in the lava fields around Grindavík quite a few aquaculture firms have sprung up in recent years.
One of the reason for this is the abundant availability in the area of lava filtered seawater, hot and cold groundwater and geothermal power, all of which are crucial inputs for fish farming.
In Staður, MFRI's aquaculture research station, it was explained to the fellows how these factors can also be controlled for experimental purposes.
There was not much activity in the harbour this day. Most of the boats that had landed their catch earlier had gone to sea again.
At Eyjabakki dock, the rescue vessel Oddur V. Gíslason, caught the eyes of the visitors.
Named after a local seaman, an early 20th century pioneer in safety at sea, it is one of 13 similar vessels stationed in fishing villages all around the coast.
As such it is a great asset to the voluntary based search and rescue units operating in the country and has contributed to the increased safety of Icelandic fishermen.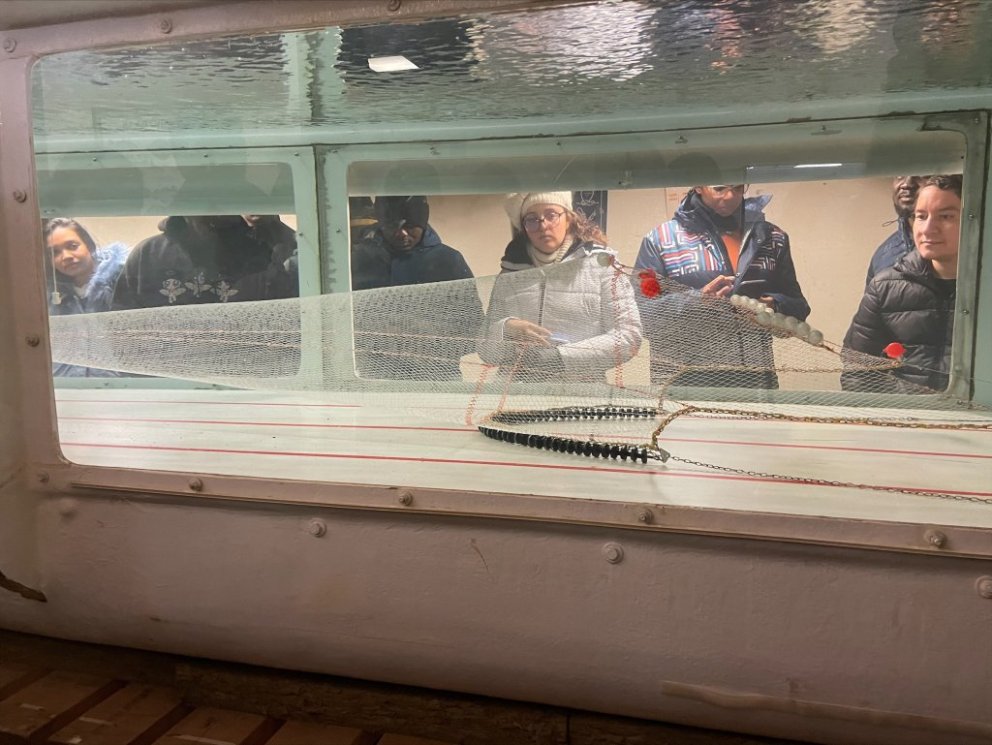 The flume tank at Veiðafæraþjónusta Net Loft is one of only a few of its kind in the world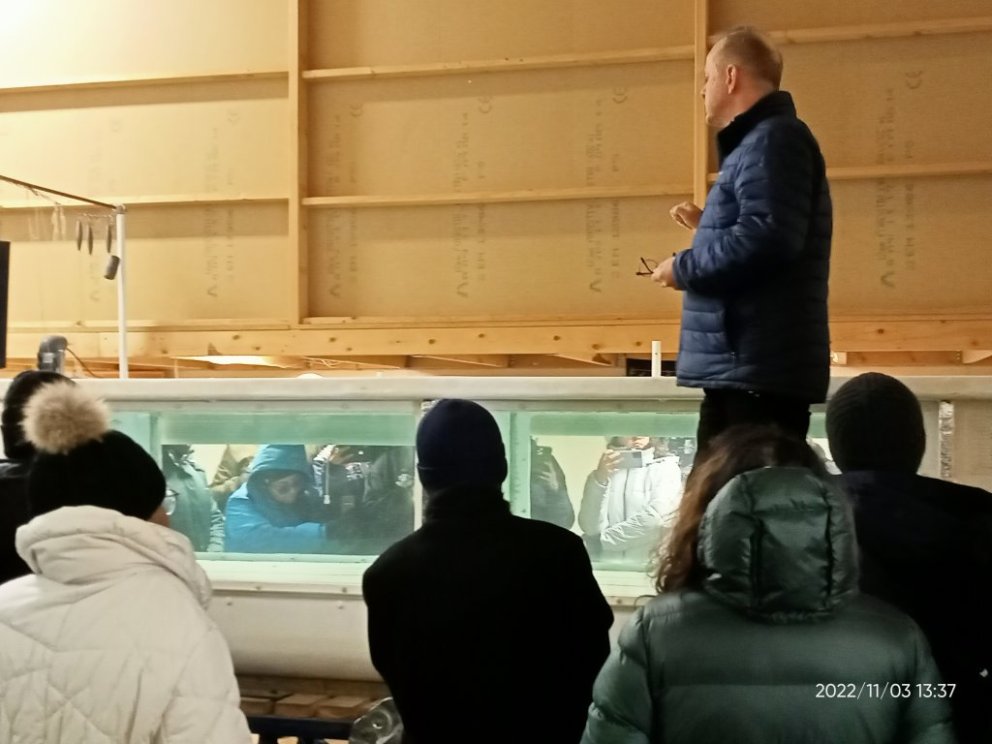 Haraldur Einarsson, MFRI, explaining fishing gears properties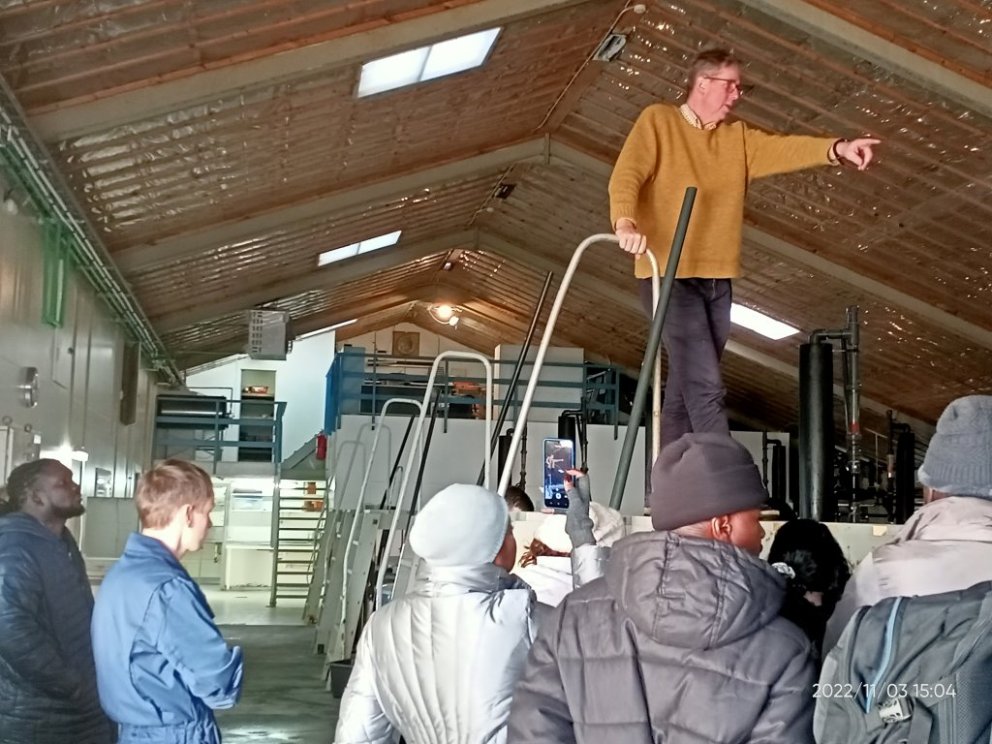 Ragnar Jóhannsson, MFRI, guiding the fellows around the aquacultur research station at Staður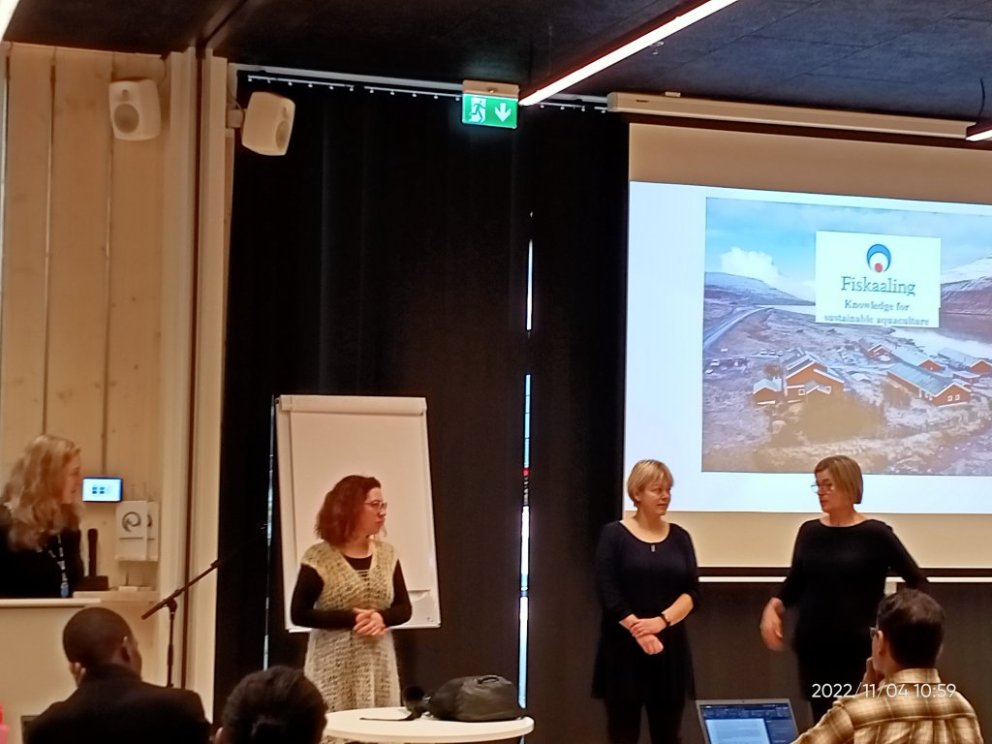 Guests from Faroe Islands' Fiskaaling

Rescue vessel Oddur V. Gíslason caught the eyes of the visitors