GRÓ-FTP's strong presence at IIFET 2022 in Galicia, Spain
The GRÓ-FTP was pleased to once again partner with the International Institute of Fisheries Economics and Trade (IIFET) to support the participation of former FTP fellows to present at their biannual conference, this time held in Vigo, Spain.
Every other year, the GRÓ-FTP invites former FTP fellows to submit an abstract of their research to the IIFET conference. The conference organizers then determine which submissions should be prioritized for FTP funding. This year, 40 former FTP fellows submitted their work for consideration, and 11 travel grants were awarded.
Sponsoring former fellows to attend international conferences has become an important part of our work in the past several years. It is a way to encourage people who have been to study with us to remain active in the field of fisheries research when they return home, and our support also helps to add diverse perspectives to gatherings like the IIFET conference. Moreover, this support strengthens our alumni network, as former fellows from across the globe use the opportunity to connect with one another and build their own contacts.
We extend special acknowledgement to Moses Wambua, from Kenya, who was awarded the JIFRS-Yamamoto Best Paper Award at this year's IIFET conference for his paper entitled: A Game Theoretic Model and Solution for the Malindi Ungwana Bay Penaeid Conflict.
Former fellows funded by GRÓ-FTP to attend IIFET 2022 included:
Moses Wambua (Kenya) – JIFRS-Yamamoto Best Paper Award – 2022: A Game Theoretic Model and Solution for the Malindi Ungwana Bay Penaeid Conflict
Chamari Dissanayake (Sri Lanka) – Socio-economic characteristics of the sea cucumber fishery in Sri Lanka (and) Production, marketing and socio- economic features of the dry fish industry in the west coast of Sri Lanka
Juliana Galvo (Brazil) – Southwest Atlantic high-seas fisheries: the viewpoint of Brazil
Joseph Ginindza (South Africa) – The influence of supply chain dynamics in the West Coast rock lobster fishery on the livelihoods of small-scale fishers
Nga Mai (Vietnam) – Application of liquid ice on chilling and chilled storage of yellowfin tuna to reduce economic losses: Effects of salt contain of the ice on the fish quality
Veronica Mpomwenda (Uganda) – Productive performance on Lake Victoria fisheries Uganda: Technical efficiency of the fishing fleet
Chrispine Nyamweya (Kenya) – Bounties of Lake Victoria: a case for blue economic investment
Justina Obienu (Nigeria) – Bycatch assessment and implications on fisheries management in coastal states of Nigeria: A case study of Bayelsa and Rivers States
Amir Reza Shaviklo (Iran) – An investigation of economic, environmental, and social aspects of myctophid fishing for feed/ food applications in the Oman Sea (and) Co-drying of the hydrolyzed fish protein solution for use in animal feed: An economical approach for small-scale fishery industries
James Banda (Malawi) – Improving Value chain of small pelagic fishery in Malawi through Solar-tent drying Method
Upendo Hamidu (Tanzania) -- Mapping as a tool to revitalize the roles and status of women in small-scale fisheries in Tanzania, a Case Study of Kilwa and Kibiti Districts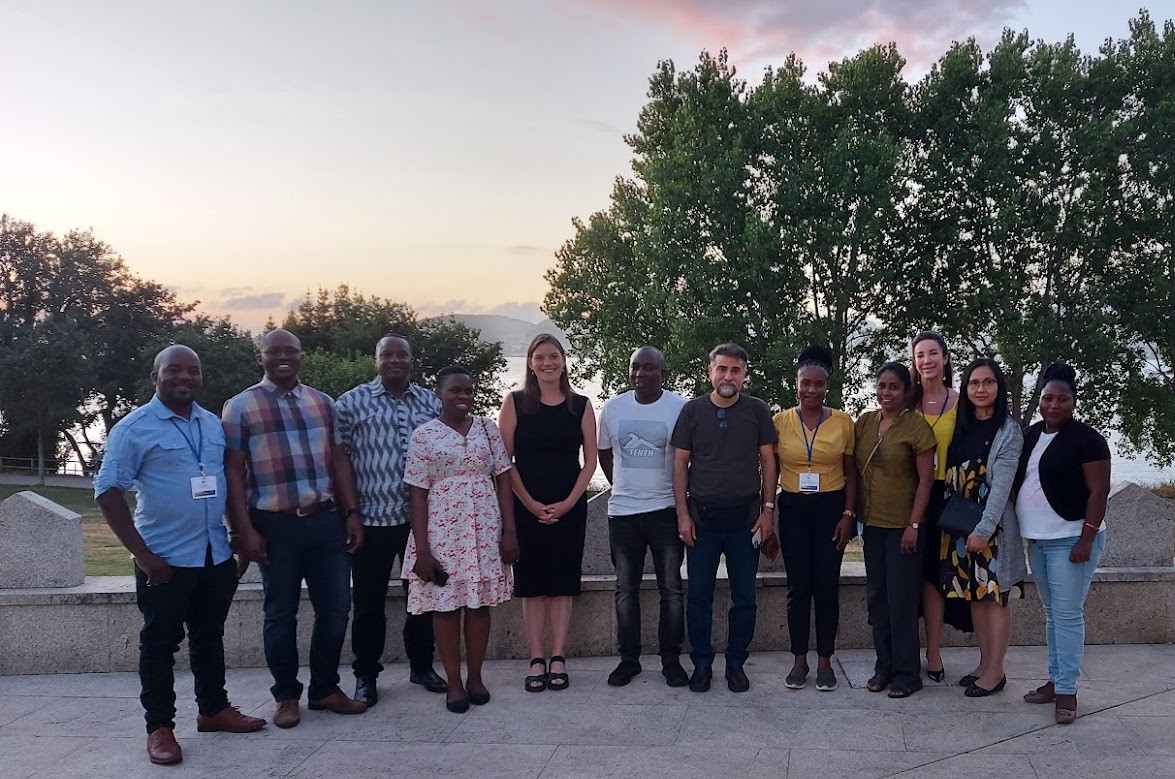 We look forward to the next IIFET conference, which will be held in 2024 in Penang, Malaysia and hosted by World Fish Centre.