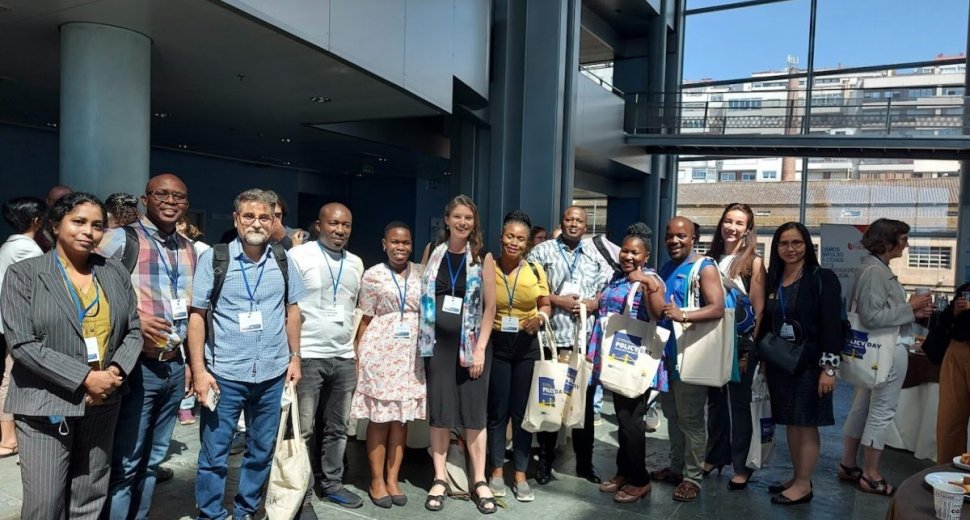 The GRÓ-FTP was pleased to once again partner with the International Institute of Fisheries Economics and Trade (IIFET) to support the participation of former FTP fellows to present at their biannual conference, this time held in Vigo, Spain.
Every other year, the GRÓ-FTP invites former FTP fellows to submit an abstract of their research to the IIFET conference. The conference organizers then determine which submissions should be prioritized for FTP funding. This year, 40 former FTP fellows submitted their work for consideration, and 11 travel grants were awarded.
Sponsoring former fellows to attend international conferences has become an important part of our work in the past several years. It is a way to encourage people who have been to study with us to remain active in the field of fisheries research when they return home, and our support also helps to add diverse perspectives to gatherings like the IIFET conference. Moreover, this support strengthens our alumni network, as former fellows from across the globe use the opportunity to connect with one another and build their own contacts.
We extend special acknowledgement to Moses Wambua, from Kenya, who was awarded the JIFRS-Yamamoto Best Paper Award at this year's IIFET conference for his paper entitled: A Game Theoretic Model and Solution for the Malindi Ungwana Bay Penaeid Conflict.