Introduction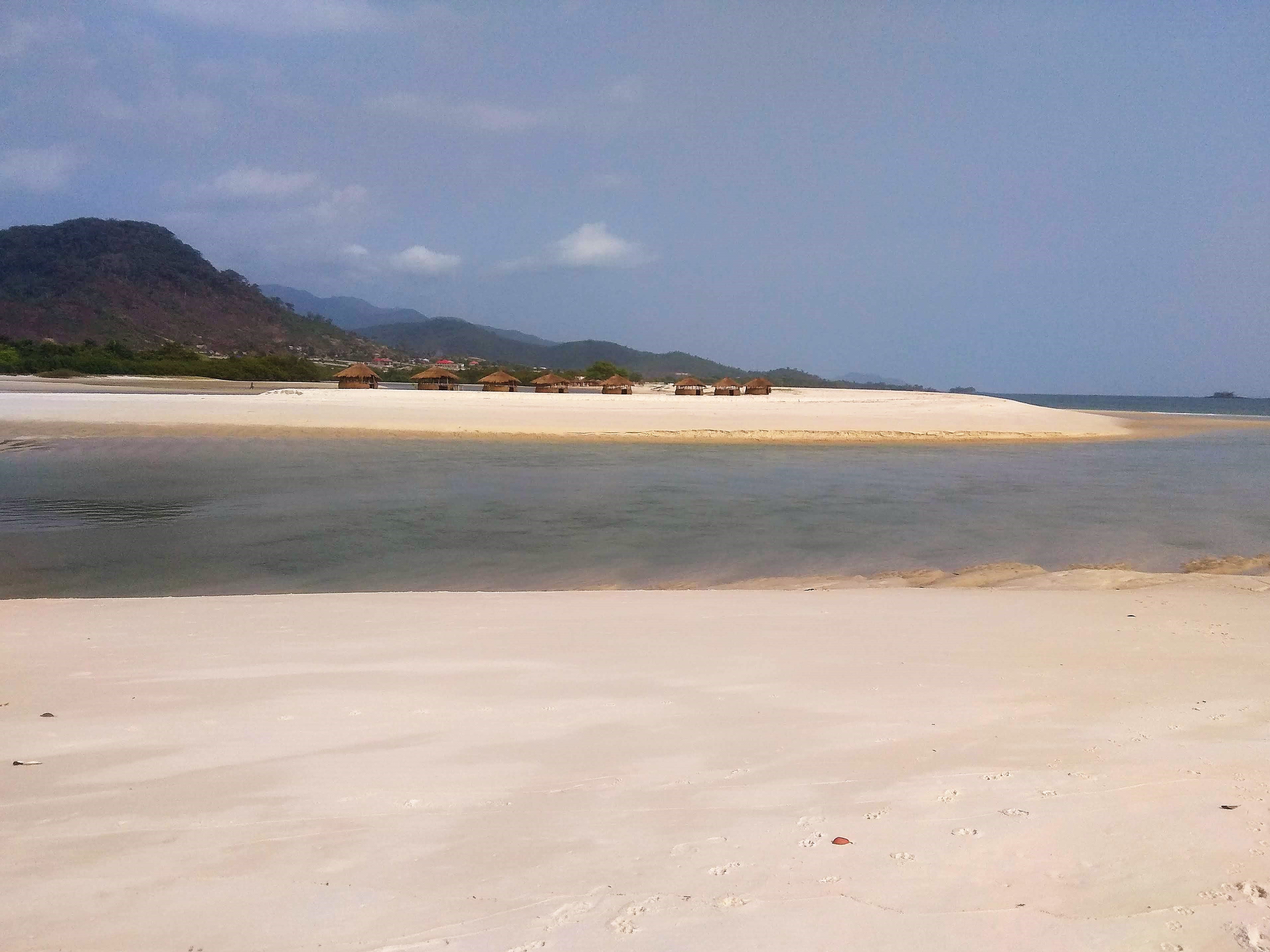 At the 2017 UN Ocean Conference, UNU-FTP made a pledge aimed at "research and capacity development to support livelihood and food security and safety in African Coastal Communities".
This was followed up, later in the year, by joining hands with the Icelandic Ministry for Foreign Affairs and the World Bank in exploring possibilities for development cooperation with the governments of Sierra Leone and Liberia.
Subsequently, a partnership emerged for maximizing synergies between three independent projects, i.e. UNU-FTP's African Coastal Communities Pledge, MFA's Fisheries Management, Improved Quality and Better Livelihoods Programme, and World Banks's West African Regional Fisheries Programme.
Concepts
Here, Iceland's contribution to West Africa fisheries development cooperation is referred to as the "overall programme". It includes overall objectives, implementation guidelines and an indicative budget. In contrast, the different fields of activities under the program are referred to as "components" and /or "projects". Amongst those GRÓ-FTP is managing two: The Smoking ovens component and the VMS data analyses component.
Overall programme
Objectives
By April 2018 a rudimentary plan had been hatched out for Iceland's support to West Africa development cooperation in the following main fields:
Improved capacity of Liberian institutions to manage fisheries sustainably.

Vessel Monitoring System (VMS): Individuals from key fisheries institutions and ministries trained VMS data analyses through in-country workshops and Six Months Training in Iceland.
Law of the Sea: Individuals from key fisheries institutions and ministries trained in Law of the Sea.
Technical assistance in systematic and accurate data collection.

Improved post-harvest fish handling and processing.

Improved fish smoking ovens pilot projects set up in landing sites (less fuel usage, less smoke emission, higher quality products, better working conditions for women).
Micro-credit pilot scheme for post-harvest processing equipment, including fish smoking ovens and fishing gear as may be applicable
Improved processing and storage methods and infrastructure set up as may be applicable.

Improved livelihoods of fishing communities in Liberia.

Water and sanitation facilities at landing sites.
Improved hygiene in food processing facilities and communities
Reduced plastic waste in fishing communities. Pilot projects in landing sites for marine and landing site litter removal.

Cross Cutting issues: Human rights; gender equality; environmental protection; poverty reduction.
The objective of the overall program is directly linked with SDG 14 "Conserve and sustainably use the oceans, seas and marine resources for sustainable development" and its targets.
The program also contributes to other SDGs, such as: SDG 1 (No poverty); SDG 2 (Zero hunger); SDG 3 (Good health and well-being); SDG 5 (Gender equality); SDG 6 (Clean water and sanitation); SDG 13 (Climate action), among others.
Implementation
The overall program is implemented under a Partnership Agreement between Iceland and the beneficiary countries Sierra Leone and Liberia. The agreements specify project components, program partners and their responsibilities, time frames and budgets.
On Iceland's side the main program partner is the Icelandic Int. Development Cooperation of the Ministry of Foreign Affairs. It is involved in all components of the program managing the implementation, funnelling of finance and evaluation.
UNU-FTP, along with its partnership institutions MFRI and Matis, will be a strategic training partner in institutional capacity building within the beneficiary countries' fisheries sector and form an integral part of the Icelandic development cooperation.
Iceland's main partner in both countries is the relevant national ministry /authority.
-- Ministry of Fisheries and Marine Resources (in Sierra Leone) and National Fisheries and Aquaculture (in Liberia) --
They oversee coordination and facilitates liaisons with other ministries and key institutions in their country. Considering the wide-ranging nature of the project activities, this approach is likely to facilitate sustainable implementation.
They will also ensure the availability of its staff for training purposes and institutional capacity building, as well as timely availability of all required staff, equipment, permits and resources to carry out and implement project activities.
As part of the programme implementation, local institutions, such as Community Based Management Associations (CMAs) and Vocational Training Institutions (VTIs) will play integral roles in project implementation, ensuring ownership, local level capacity building, and long-term social sustainability of project activities at the local level.
Iceland will partner with the WARFP Project Implementation Unit (PIU) as implementing partners on site and contribute to WARFP PIU running costs. Under the collaboration funds for specific activities may be channelled directly, through the PFMU, to the WARFP PIU, for implementation of specific activities, in line with World Bank procedures.
Project activities may also be carried out by, and implemented by, international organizations, such as e.g. UNICEF, UN Women, and other UN agencies, in collaboration with relevant ministries and local authorities.
Indicative budget
Indicative budget of total projects USD 6 millions; whereof UNU-FTP directly managed projects USD 1.500.000 (1.ooo.000 for kiln project and 500.000 for VMS project); whereof UNU-FTP direct financial contribution is USD 750.000 (all for kiln project). The major share being despatched in the latter two years.
Liberian portion will be somewhat higher due to lab development component that is included in that country but not in Sierra Leone.
In light of the piloting nature of the project activities, this is a speculative draft budget and it is assumed that funds can be moved between activities and indicated budget years in consultation with project partners.
Smoking ovens
Early in the Iceland West Africa development cooperation programme the issue of fish smoking came up.
Smoking is a traditional way of processing and storing fish in the region. Unfortunately, the prevailing technique used for this purpose has certain disadvantages which have become more and more clear as time has progressed.
Most notoriously, the smoke produced through the process is hazardous and puts the health of the seafood processors (predominately women) at great risk. Then there are other drawbacks, such as environmental degradation because of inefficient use of fire logs, burnt fish – food waste and so on.
These are widely felt problems throughout costal West Africa. Several different solutions have been proposed throughout the years but none has been conclusive.
Objectives
The goal of the project is to introduce improved fish smoking techniques in coastal communities in Liberia and Sierra Leone.
This involves the design and instalment of innovative fish smoking ovens and the commensurate building up of capacity /training in using them effectively.
Synergies with the UNU-FTP Six Month Training Programme will be maximised by inviting fellows from the region to join the programme in Iceland.
Expected outcomes include:
Safer working conditions for seafood producers (less inhalation of smoke);
access to healthier food (less post-harvest waste);
alleviation of environmental encroachment (less use of firewood);
and boost to household earnings.
In tandem with the WARFP program the smoking project is focused on Liberia and
Sierra Leone – one to two landing sites in each country, altogether 4 sites. However, it is hoped that the initiative will spur interest among other West African costal countries in joining a regional comprehensive fish smoking techniques reform effort.
Indicative budget
Total cost of the project is estimated close to USD 958 thousands …
… whereof UNU-FTP provides about 4/5 (design of ovens and training) and Ministry of Foreign Affairs rest (oven construction materials).
About half the total estimated cost is due to oven factors (design and materials) and half to training activity (in-country and intensive six months training in Iceland). Most will be spent during the latter two years.
VMS data analyses
Early in the Iceland West Africa development cooperation programme it became apparent there was an acute demand for assistance with the adoption of newly available vessel tracking technology for fisheries management purposes.
Throughout costal West Africa Vessel Monitoring Systems (VMS) are now operational, complemented by Automated Identification Systems (AIS) at one level or another. Most activity of fishing vessels can now be monitored and many questions that could not be approached in the past now have answers.
With guidance from WARFP countries like Ghana, Liberia and Sierra Leone have been trying to harness these new techniques to combat Illegal, Unreported, and Unregulated (IUU) fishing and strengthen overall Monitoring, Control and Surveillance (MCS) capabilities.
In light of this it was decided UNU-FTP could contribute to this endeavour by providing training for specialists in these three countries in the analyses of VMS-data and, possibly, other related fields.
Objectives
The VMS project aims to train specialists from MSC-centres in Ghana, Liberia and Sierra Leone to harness new and developing vessel tracking technology in their work.
Synergies with the UNU-FTP Six Month Training Programme will be maximised by inviting fellows from the region to join the programme in Iceland.
Expected outcomes include …
Capacity development. Participants will bring technical know-how and managerial skills to the institutions they work for and share it across the region – building up capacity within fragile fisheries governing structures.
Better management. Capable of accessing, analysing and reporting VMS data MCS-centres will be in better position to support …

Enforcement of fisheries management policies by producing evidence of infringements for prosecution.
Research on stock conditions by producing data on fishing activity by vessel, location, period and effort.

Better management entails more transparency. Most populations are not aware of the losses taking place or the alternative strategies that could be adopted to manage fish stocks and retain the economic benefits. An informed population is in a position to influence its government. With improved transparency, it will give the government pressure to perform and reduce black-box operations.
National /regional investment. Lack of access to investment capital, uncertain fiscal regimes and poor infrastructure have all empowered unscrupulous foreigners to take advantage. Foreign investors use large scale industrial vessels that can be independent of poor local infrastructure and export marine production directly to high value markets. MCS-centres VMS-systems constitute part of national and regional infrastructure. Rationalizing their uses and encouraging cross border cooperation represents investments in them.
In tandem with the WARFP program the VMS project is focused on Liberia and Sierra Leone. However, it is hoped that the initiative will spur interest among other West African costal countries in joining a regional comprehensive MCS reform effort.
Indicative budget
Total cost of the project is estimated close to USD 504 thousands. UNU-FTP oversees the project but does not inject any finance which is taken care of by the Ministry of Foreign Affairs.
About 1/3 of the total estimated cost is due to the Six Month Training in Iceland and the rest to in-country training and regional activities in West Africa.
Costs of each successive work package is about the same reflecting similar scope of training activities.
Evaluations
Two evaluations have been done so far:
Jan 2019 - An internal estimate of GRÓ-FTP's progress towards its UN Ocean Conference Pledges.
Dec 2021 - An internal evaluation was done for the overall programme end of year 2021.