Fellows trained in Iceland:
2
Masters and PhD Scholarships:
1
Sandwiched between Venezuela and Suriname, the former British colony of Guyana is the only English-speaking country in South America.
Since independence from the UK in 1966, Guyana has seen fierce political rivalry between the two main ethnically-based parties.
Most of the country is covered in tropical rainforest and, despite having rich reserves of bauxite, gold and timber, it has struggled to overcome poverty and attract investment to bolster its economy.
A century-old border dispute with Venezuela has revived after the discovery of offshore oil reserves.
Source: https://www.bbc.com/news/world-latin-america-19546909
Fellows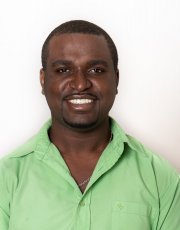 2018 | Six month training
Stock Assessment and Gear Analysis
MSc scholarship
Guyana