Graduation of Fellows 2021
Class of 2021
The 42nd session of the Geothermal Training Programme closed on Friday 19th of November, with 25 Fellows in the six month specialized courses. This was a rather challenging and unusual year for our fellows but the group managed to overcome all the difficulties and complete their final projects with adroitness. This year's group of Fellows came from 14 countries: Algeria 1, China 1, Colombia 1, Djibouti 1, Ecuador 2, El Salvador 2, Ethiopia 3, India 1, Indonesia 3, Iran 1, Kenya 6, Nicaragua 2, Philippines 1, and Uganda 1. This is the first time Colombia participated in the Six Month Training. The Fellows were trained in: Geothermal Utilization 7, Chemistry of Thermal Fluids 6, Geophysical Exploration 5, Geothermal Geology 4, and Drilling Technology 3.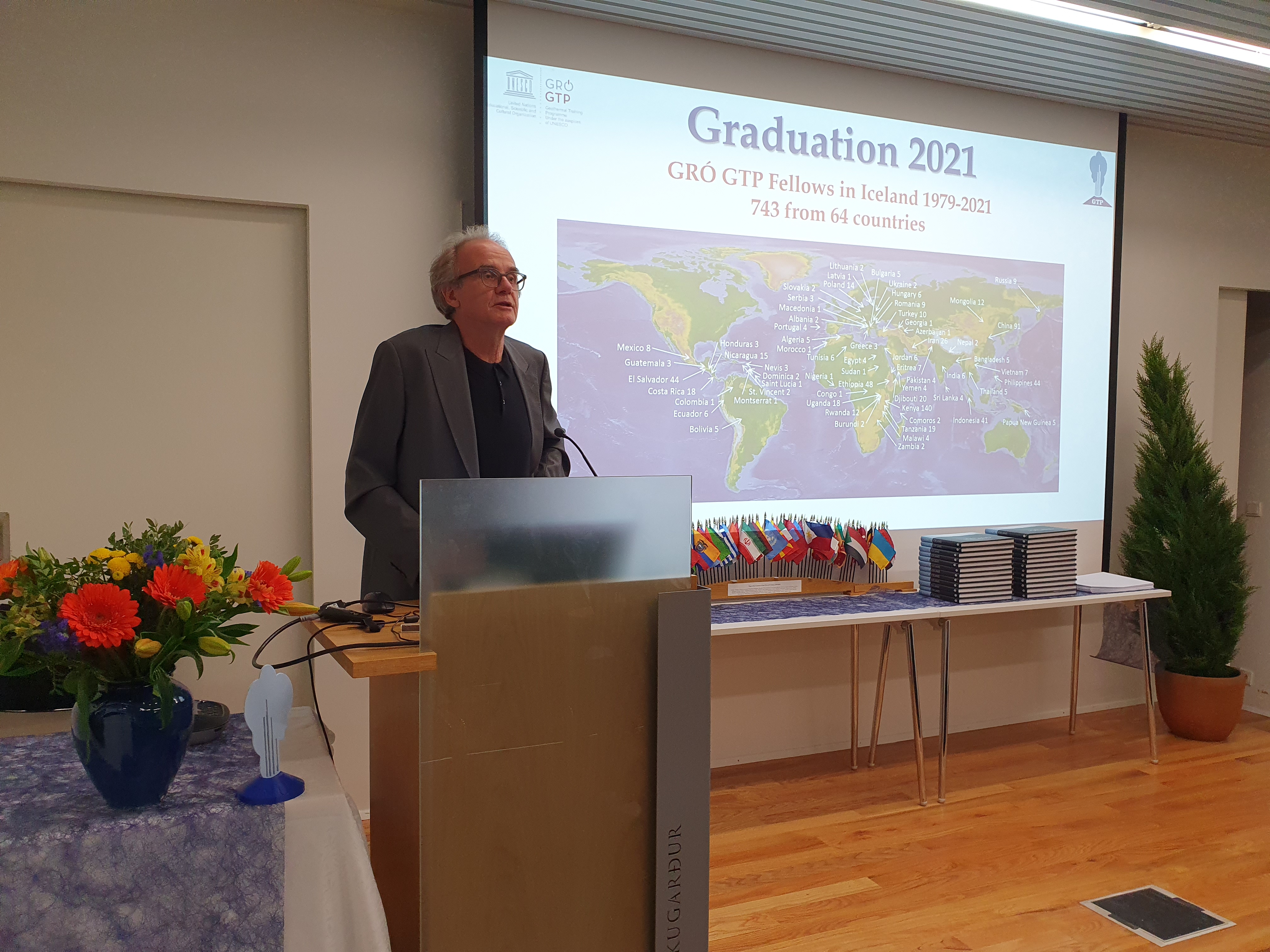 From 1979-2021, 743 scientists and engineers from 64 countries have completed the annual six month training. They have come from countries in Africa (39%), Asia (35%), Latin America (15%), Central and Eastern Europe (10%), and Oceania (1%). Among these have been 181 women (24%).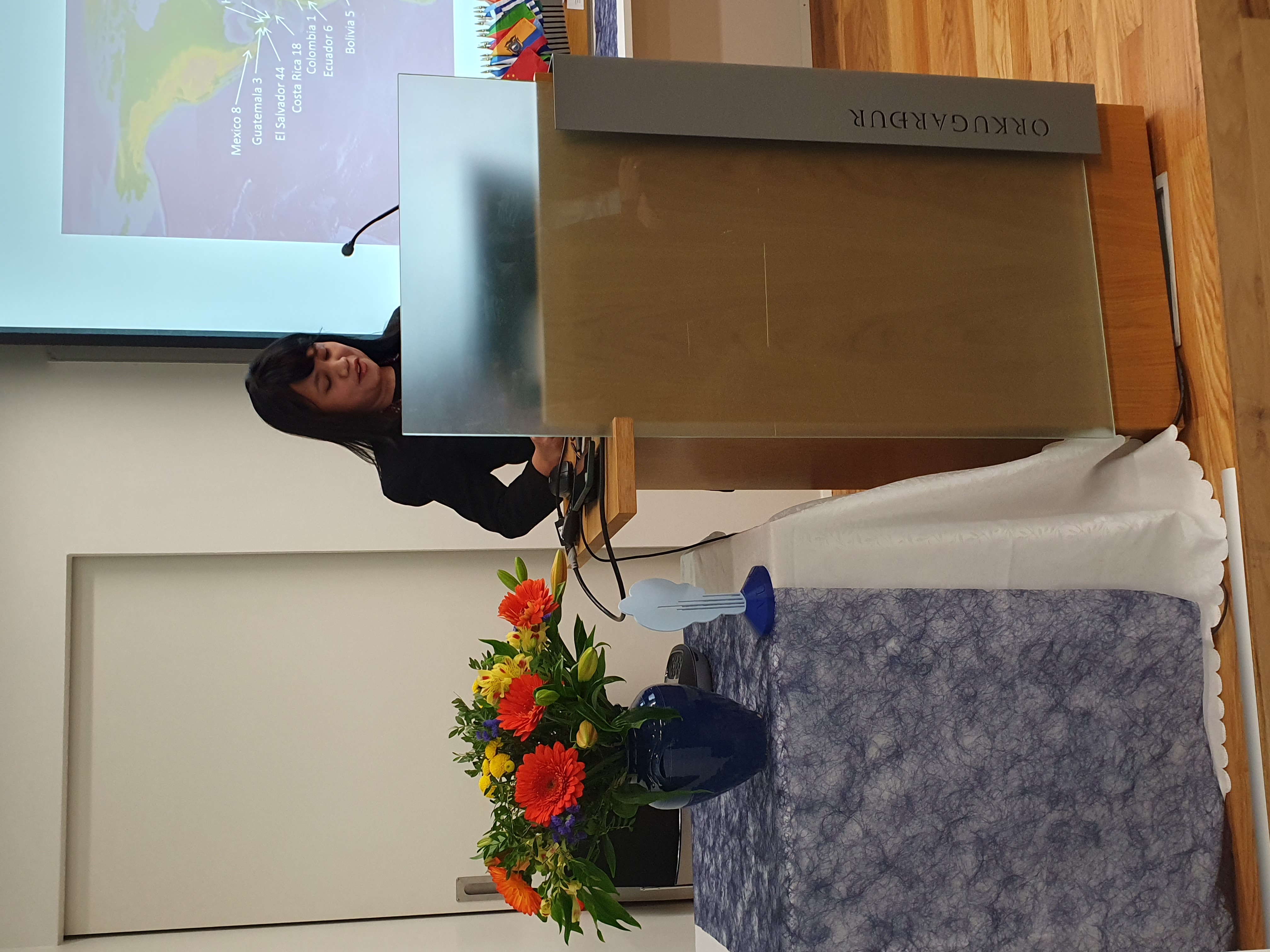 The pandemic had its effect on this group as most of them were supposed to come to Iceland last year but last year's session was postponed to this year. The training was also one month behind the usual schedule due to the travel restrictions in place in the spring time, and because of the recent restrictions in Iceland due to the increase in infections all the guests at the ceremony had to provide a rapid test results prior to enter, and the event was also broadcast on zoom for the first time. At the ceremony speeches were given by Gudni Axelsson, director of the GTP, Martin Eyjólfsson, permanent secretary of state, Árni Magnússon, the CEO of Iceland GeoSurvey, and Nursanty Banjarnahor from Indonesia on behalf of the graduating class.
This session is the first one under the GRÓ brand as of 1 January 2020, the Geothermal Training Programme joined hands with UNESCO, under the umbrella of the GRÓ Centre. Furthermore, it is the current director Gudni Axelsson first closing ceremony as he took over at the start of last year.
We congratulate all the fellows and look forward to following their careers in the future.

All the best to the class of 2021!