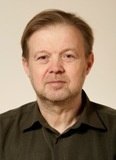 Staff
Sigurjon Arason
PhD
Iceland
Short Bio
Sigurjon Arason educated as a chemist from the University of Iceland (UI, 1974) and civil engineering
from DTU in Denmark (1976). Since 2007, he has been Chief Engineer at the Matis.
He has been involved in various studies on fish processing with focus on physical properties and chemical changes that take place throughout the whole processing chain. His focus has been on projects comparing different cooling techniques in the chill chain from catch to consumer and to evaluate the effects of chilling and super chilling on the quality parameters of the products. Dr. Arason is one of the leading researchers in the Icelandic fisheries and processing of fish products.
Education
PhD, , MATIS-Food Research Institute,